Hy.Efficient! - The hydrogen strategy of the University of Bayreuth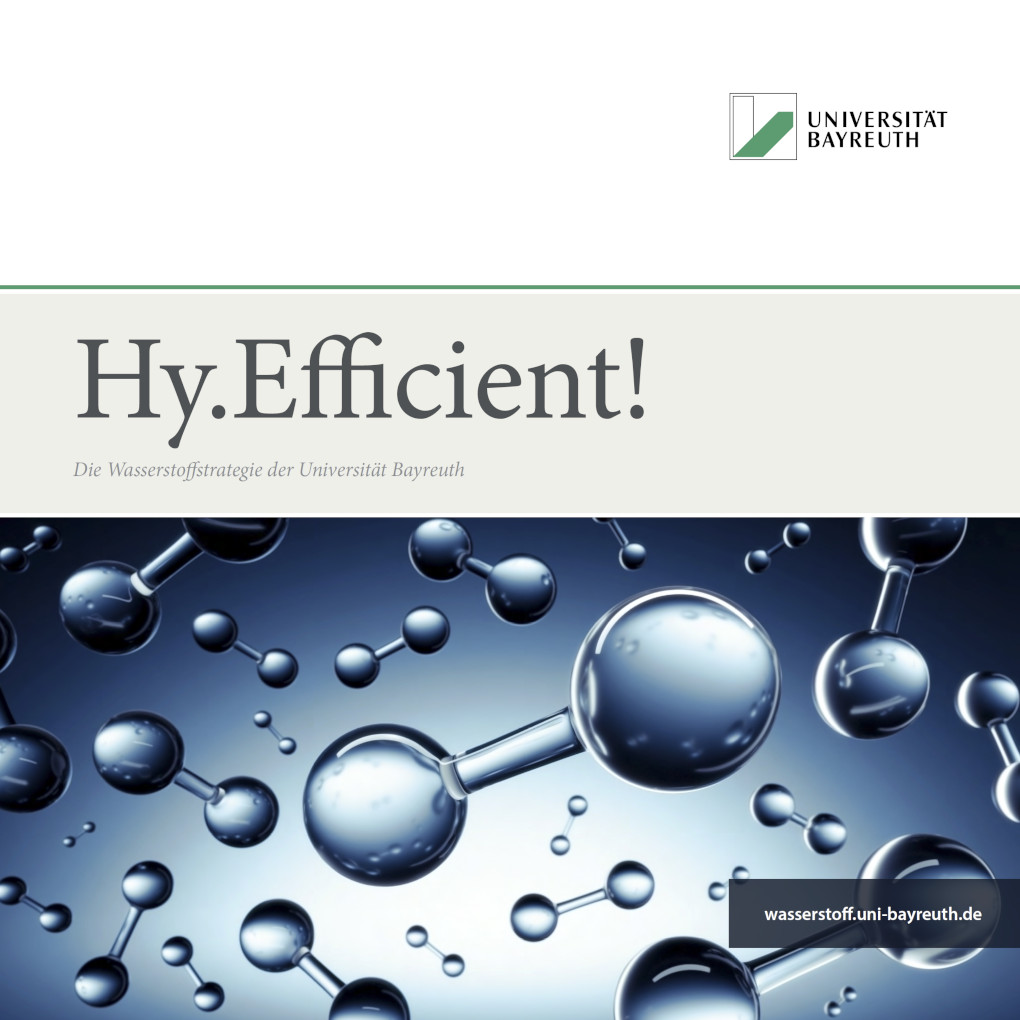 Hy.Efficient! - The strategy for accelerated development of efficient hydrogen technologies

CO2-free hydrogen is a central, up to now missing link between different sectors on a global but also regional scale. In its hydrogen strategy Hy.Efficient!, the University of Bayreuth has set the objective of improving efficiency in all stages of the hydrogen process chain. In this way, the University of Bayreuth will make an important contribution to a fast and wide market upscaling of hydrogen technologies.
The University of Bayreuth - a place for collaborative hydrogen research
The University of Bayreuth, with its faculties and research institutes, is contributing its already extensive expertise to the research, development and testing of innovative concepts and improved technologies in the field of hydrogen, expanding it in a targeted manner and networking it both internally and externally. It thus covers the entire process chain of hydrogen, from its production to logistics with storage and transport to its utilisation, and combines these elements through their integration into an optimised energy system.
You can find more about the hydrogen strategy of the University of Bayreuth in the brochure Hy.Efficient! as a PDF file (German, 4.1 MB).